Click here to hear
"Smokin' Pot"
in real audio

Cayobo's Cooking With
Ganja Page 2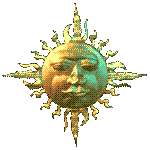 Bhang
Bhang is an old Indian recipe for a powerful intoxicating drink.
Ingredients:
2 cups water
1 ounce cannibis indica (fresh leaves and flowers of a female plant preferred)
4 cups warm milk
2 tablespoons blanched and chopped almonds
1/8 teaspoon garam masala (a mixture of cloves, cinnamon, and cardamom)
1/4 teaspoon powdered ginger
1/2 to 1 teaspoon rosewater
1 cup sugar
Method:
Bring the water to a rapid boil and pour into a clean teapot.
Remove any seeds or twigs from the cannibis, add it to the teapot and cover.
Let this brew for about 7 minutes.
Now strain the water and cannibis through a piece of muslin cloth, collect the water and save.
Take the leaves and flowers and squeeze between your hands to extract any liquid that remains.
Add this to the water.
Place the leaves and flowers in a mortar and add 2 teaspoons warm milk.
Slowly but firmly grind the milk and leaves together.
Gather up the marijuana and squeeze out as much milk as you can.
Repeat this process until you have used about 1/2 cup of milk (about 4 to 5 times).
Collect all the milk that has been extracted and place in a bowl.
By this time the marijuana will have turned into a pulpy mass.
Add the chopped almonds and some more warm milk.
Grind this in the mortar until a fine paste is formed.
Squeeze this paste and collect the extract as before.
Repeat a few more times until all that is left are some fibers and nut meal.
Discard the residue. Combine all the liquids that have been collected, including the water the cannibis was brewed in.
Add to this the garam masala, dried ginger and rosewater.
Add the sugar and remaining milk.
Chill, serve, and enjoy.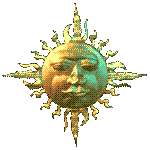 GANJA SPICE CAKE
INGREDIENTS
6oz plain flour
4oz brown sugar
4oz butter
4oz golden syrup
1 tbl spoon Southern Comfort or Whiskey
1 tbl spoon grated orange peel
1 tsp ground ginger
1 tsp mixed spice
2 tsp baking powder
2 eggs
1/8oz (3.5g) crumbled hash
or 1/4oz (7g) chopped ganja buds
or 1/2oz (14g) ground ganja leaves
METHOD Grease and flour a square tin.
Set oven to 325 deg F
Place butter, sugar, syrup, and ganga into a pan and heat slowly, stirring until the butter has melted, add booze and remove from heat.
Add flour, ginger, mixed spice and baking powder.
Give mixture a good stir.
Add orange peel and eggs.
Mix well again.
Pour into baking tin.
Bake for about 1 hour on the middle shelf of your oven.
Allow to cool and then cut it into squares and eat while watching an an old Cheech and Chong movie.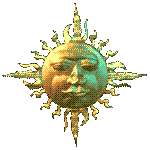 Mariwine
It's definitely worth the wait to savour the full flavours of this wonderful mull wine!
Ingredients:
1 oz. fresh active yeast
2-3 lbs. sugar or honey
juice of 2 fresh oranges
juice of 1 fresh lemon
Heaps of stems, leaf, tips
Method
Fill a one gallon glass container tightly with pot.
No Seeds! Seeds contain oil - a no go in winemaking!
Depending on desired sweetness, 2 or 3 lb.s of honey or sugar are dissolved in 1/2 gallon near boiling water with the juices of the oranges and lemon.
Pour in equal amounts into the bottles and set aside to cool.
When cool, 1 oz. fresh active yeast is slowly dissolved in a small amount of luke warm water, and after much stirring, is distributed between the bottles of stems which are then topped up with water to just below the top (say a few inches).
Shake and then lightly cork the bottles and place in the dark on top of half a newspaper as it will spill over occasionally and you'll just have to clean up and change the newspaper.
After 4-6 weeks fermentation is normally complete. Tilt and top the bottle - if no bubbles rise it is ready to be siphoned off and filtered through new stocking or muslin into a wine bottle.
(Be careful not to shake the bottle too much - try and avoid the sediment of the bottom of the container.)
Store these bottles for another four weeks and siphon filter again, avoiding the sediment again.
This filtered wine will be reasonably clear - not commercially clear, but this is a natural wine.
Chill a bottle and have a taste, but leave some to age.
NOTE: Mariwine is approx. 15% alcohol when made this way, much more than commercial wine.
Drink a lot and you'll get very drunk.
By drinking THC it takes longer to come on and the high won't be noticed for 20-40 minutes.
Use some restraint when partaking of this wine, and avoid driving while in any inebriated condition!