Greetings
From
The Randi Rhodes
Talk Show Fan
Listen live 3 to 7pm EDT Mon thru Fri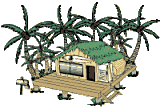 Click to hear MIDI file.
Randi Rhodes is NOT politically correct.
You will NEVER hear Randi spouting "talking points" handed to her by either the Right or the Left.
Randi DOESN'T ramble on for hours never backing up her claims with the facts.

Randi Rhodes DOES make sound and intellegent judgement calls irrespective of popular trends and what is percieved to be "PC".
Randi ALWAYS is topical, and shares her perspective on the everyday happenings that affect us all.
Randi CONSISTENTLY backs up her opinions with the facts, and presents them to you for your intelligent consideration.

If you can think beyond the "narrow casting" of today's talking heads, it will be well worth your while to give Randi Rhodes a listen.
Her 4 hour show is not "screened" to weed out differing opinions, but welcomes intellegent thoughts and opinions to be debated.
Randi Rhodes is a true free thinker that will fight for the rights of us all, whether you agree with her or not.

So give The Randi Rhodes Show a listen and decide for yourself.
You can hear her live on the internet from 3 to 7 PM EST Monday thru Friday here:

The Randi Rhodes Show

The folders are here so you can express your opinions, and the chat room may be opened at any time too.
Life's a breeze in the Florida Keys...

Key West Weather:

Proud Proprietor Of:
Cayobo's Key West
Key West Weddings
Randi Rhodes Talk Show Fan